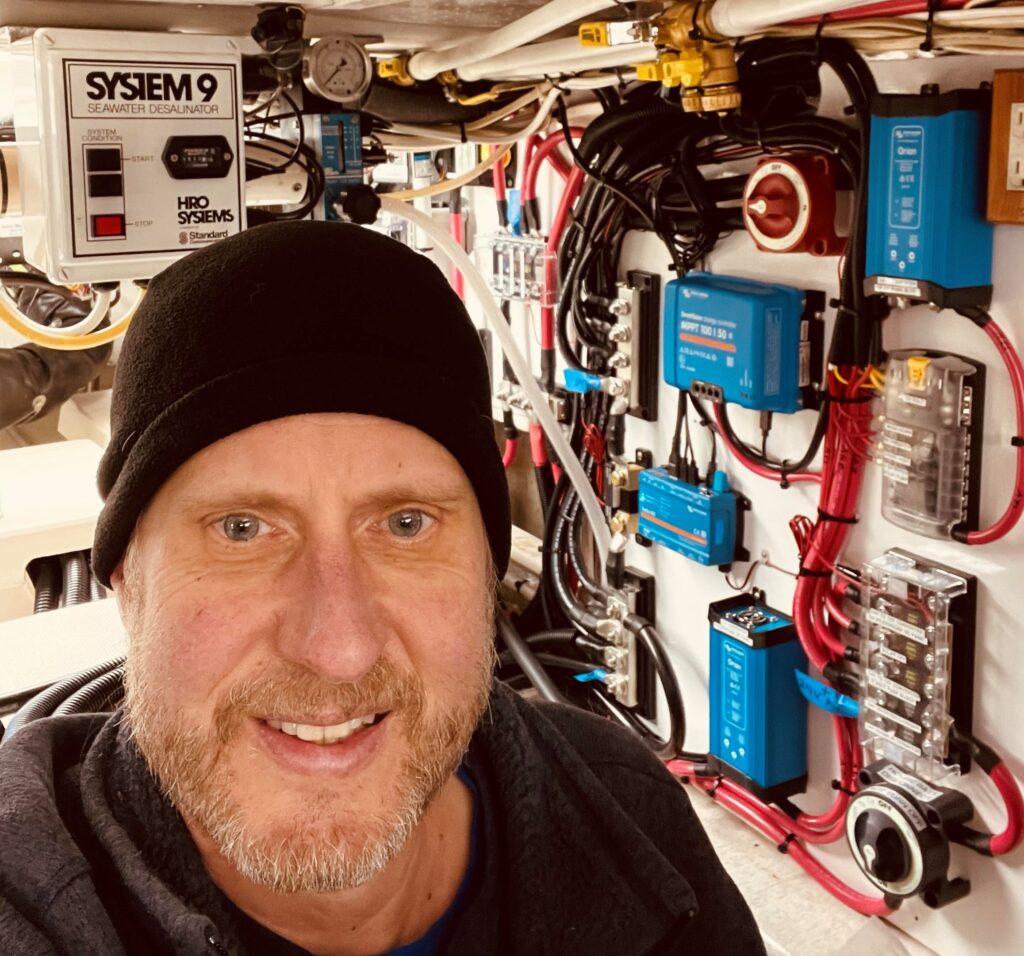 My latest project to get a 55 Fleming up to standards to handle a new lithium battery bank is complete. All that is left is to add some solar to complete the DC storage and charging system. For this coming season the boat will run with maintenance free 8D batteries that will help us nail down the amp hour needs under real cruising conditions. I also upped the voltage on the main battery bank to 24 volts to help increase the efficiency of the DC new Victron MultiPlus Inverter, and dedicated house alternator with a new WakeSpeed controller.
I still have openings for jobs in Bellingham for late spring and summer, but call soon as my schedule will fill up fast.
In March I will be working at the Seaview Fairhaven yard on a San Juan 48 that is in the shed for painting. I am converting that system to all Lithium batteries and Victron equipment.

The new Mercedes Metris van is in service and working great! It's a joy to have all my tools and parts with me if I want. And with it's new ROVANG MARINE decals will help show potential new customers that I am now available for service in Bellingham.