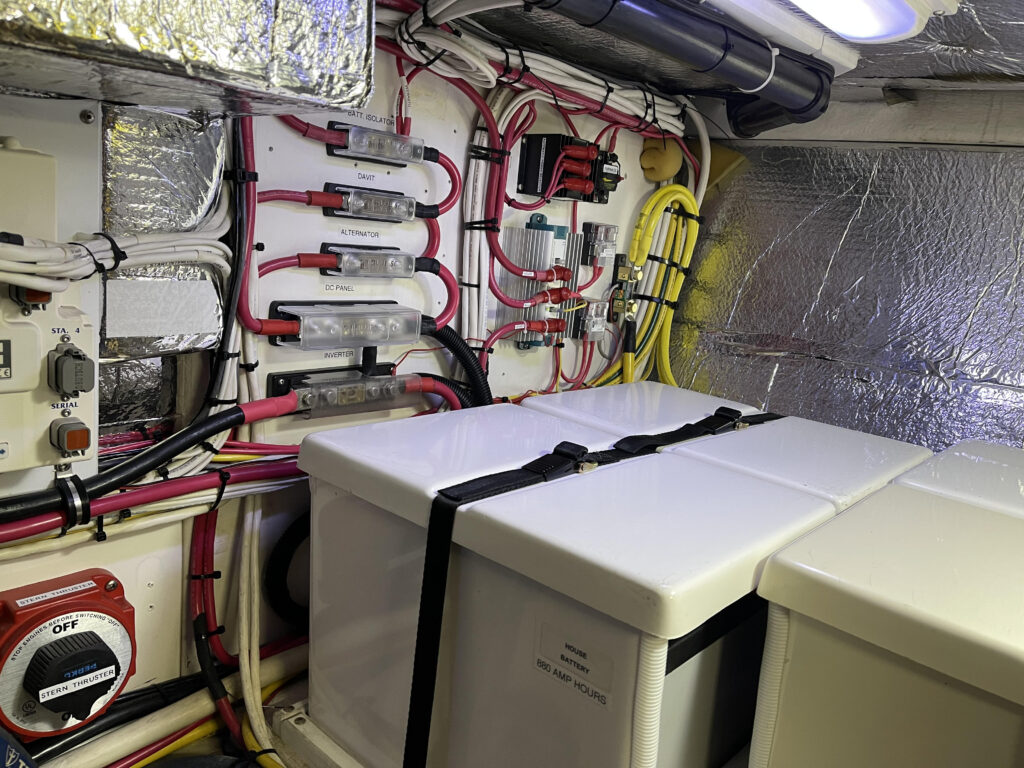 When I come onto a boat to update the batteries and charging system I often find wiring that has been done previously that is unfused. Many projects like adding ACR's (automatic charging relays) have been done without putting a fuse on each wire that leaves a battery and connects to the ACR.
The same is surprisingly true of battery charger wires, wires to battery isolators, and alternators that are no logher wired to the starter motor.
Every time a wire is connected to a DC source, either at a buss bar or battery post, that wire needs its own fuse that is sized for that wire.
Often what I charge for completing a project can be 60-70% made up of the cost of adding, and wiring in the appropriate style fuses that were missing from systems that might look pretty good at first glance.
Buss bars are another upgrade that is often needed to make a DC system safe. Too many wires on a single battery post (more than 3) are non-compliant with safety standards and prone to coming loose.
Finally the layout of the buss bars and new fuses are going to need space to be mounted in a way that they are serviceable. When I make any changes to a system, like rewiring batteries, or adding a solar charger, I must upgrade the wiring to a point that I at least know each wire is protected with a fuse or breaker.
That often turns what seemed like a simple project into a little more extensive rewire.  But it is always worth the effort. When finished the boats DC system will be safe and reliable, not requiring any owner attention for many years.