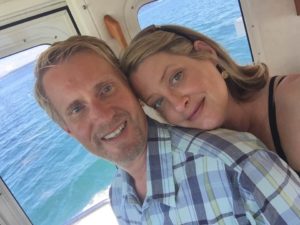 Niccole
and I had a fantastic little trip to Port
Ludlow
last week to pick up a new listing.  It was great fun to spend the night on the boat, and then the next day ran it 44 NM up to
Anacortes
for display on our dock behind
Anthonys
.
It was a bright sunny day, calm, with easy tides.  We even spotted a pod of
Orca
Whales just off Deception pass.  It was
Niccole's
first time to get to see whales in the wild.  I was just thrilled to get some hours out on the water with my wife.
If you think it is time to by the boat of your dreams 37-114 Skylark is a Nordic Tug you do not want to miss out on!