The two Nordic Tug 32's that we featured in the Anacortes Boat Show are now under contract. That was fast!  I did not even get Sea Bear posted on line before receiving an offer.  But good news: I have a 1998 32 Nordic Tug that has been making it's way up from Oregon, should be arriving at our display dock in a week or less.  You find out about it here first.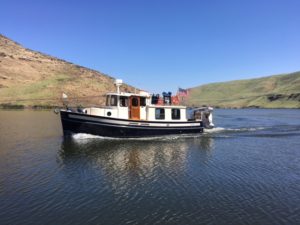 SOLD 6/21/18  $148,000.  Another lighting fast sale!  When buyers are ready to own their dream Nordic Tug they come to Anacortes.  Nordic Tugs the Factory may be struggling right now to find their way, but at Nordic Yachts Northwest we are represent the home of these great boats.  We are your Nordic Tugs experts and the best brokers to buy or sell Nordic Tugs.
Big Nordic Tugs Rendezvous in Anacortes this weekend. I look forward to catching up with all the owners, and of course seeing the line up of Tugs.  I will be aboard Alligator III.  26-012 that is looking for a new home. Now in the water at our dock. $59,000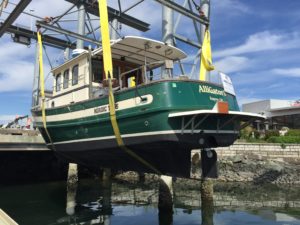 And if your still reading: I also have a 2005 Nordic Tug 37 FB on it's way from Canada.  More details about that exciting listing coming soon.